Sayers Wash Systems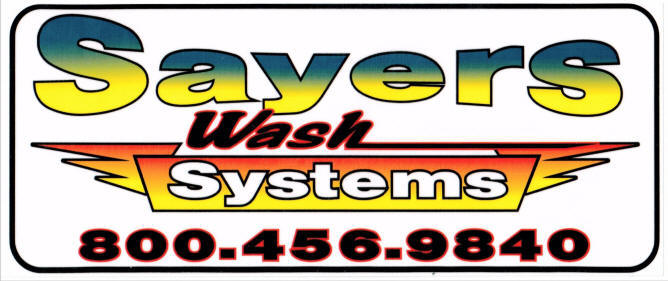 Welcome to Sayers "Under Pressure"







Sayers HydroSnake

Culvert Jetter

Floor Scrubbers & Vacs

Window Cleaning Equipment & Tools

VAL6 Heaters







Ice Dam Removal Equipment











Parts & Accessories

Company Profile:
Sayers Wash Systems is a professional designer of Custom Wash Systems for Trucks, Trailers, Tankers, as well as cleaning systems for Mass Transit.
Sayers Wash Systems is also the Twin Cities area distributor of Hydro Tek, Mi-T-M, Pressure-Pro, Ramteq, Whitco, and Simpson-Alto pressure washers, we service virtually all brands
of pressure washers and we are the Authorized Service Center for General Pump, Cat, AR North America, Comet, Giant, and Honda.
We are located just south of the Twin Cities, in Farmington, MN. We welcome your inquiries and would be happy to supply you with any brochures and follow-up information
you need.
Established over 25 years ago, we are a Verified Veteran Owned Small Business and able to bring a vast amount of knowledge and experience to any project.
Contact Information:

Please contact us for more information! We look forward to hearing from you soon!

Fax: 651-460-6168
Email: info@sayerswashsystems.com
rjsayers@frontiernet.net


US Mail: R.J. Sayers Distributing, LLC